Recycled Pottery Shard Earrings inspired by an Archaeological Dig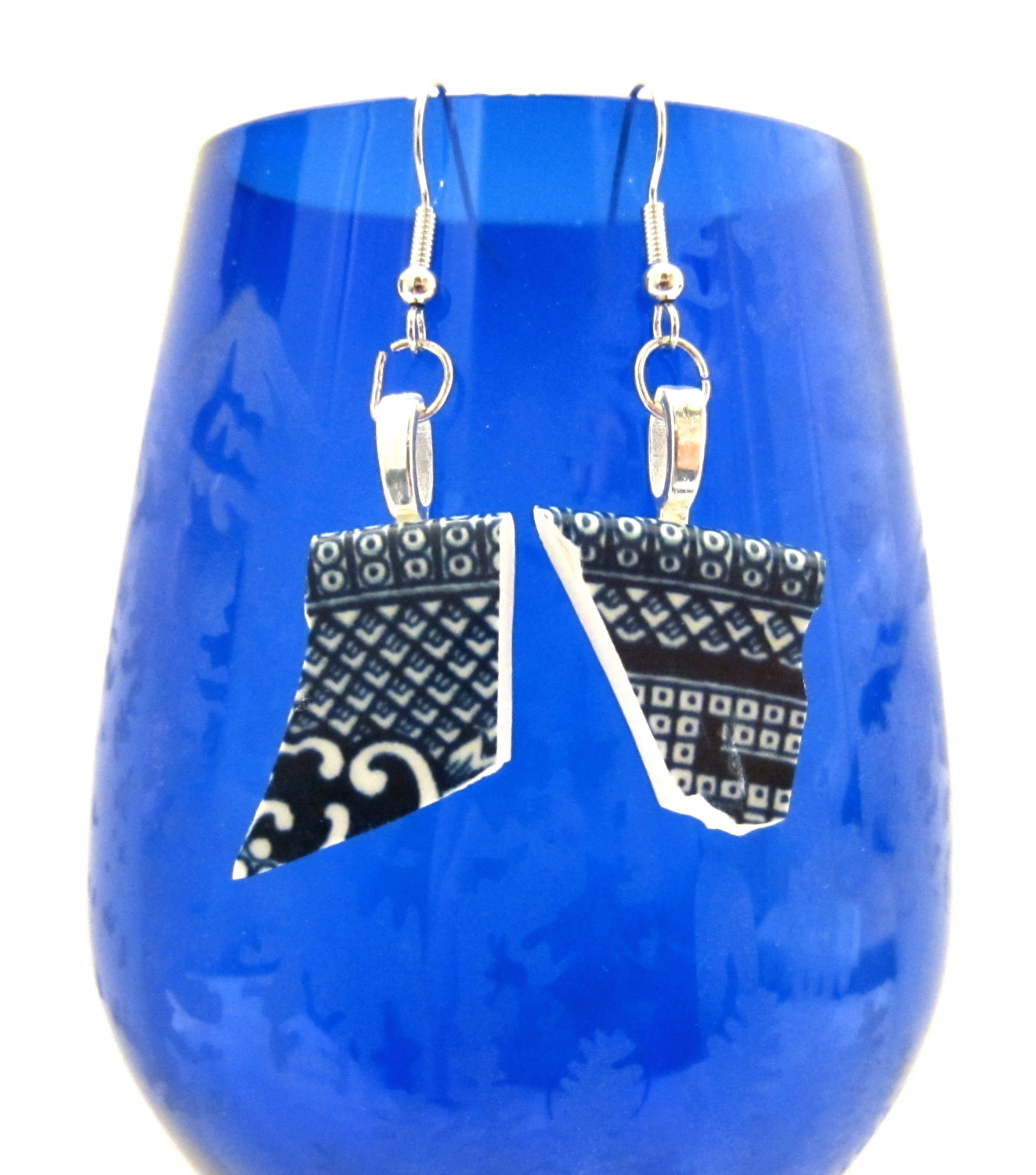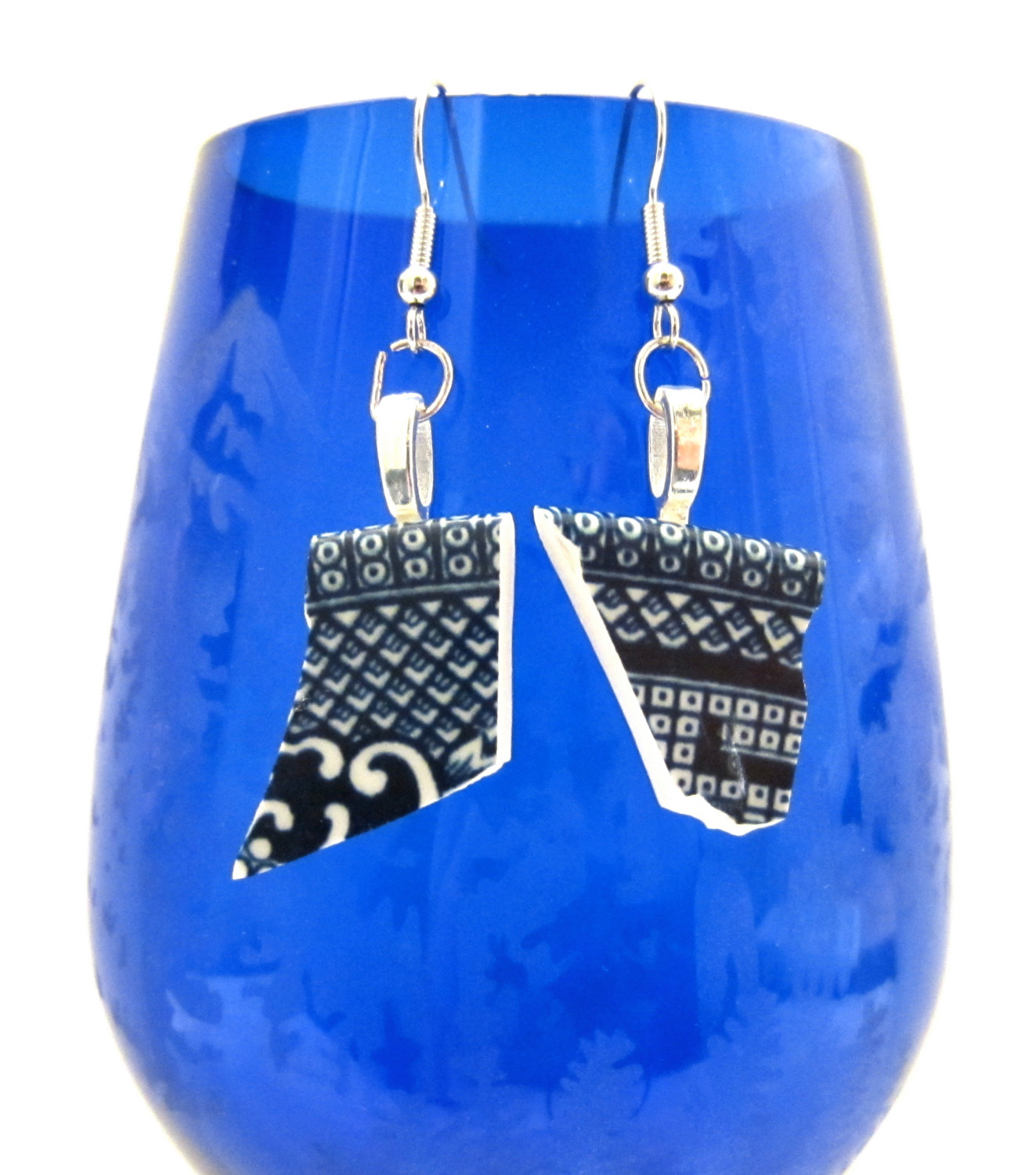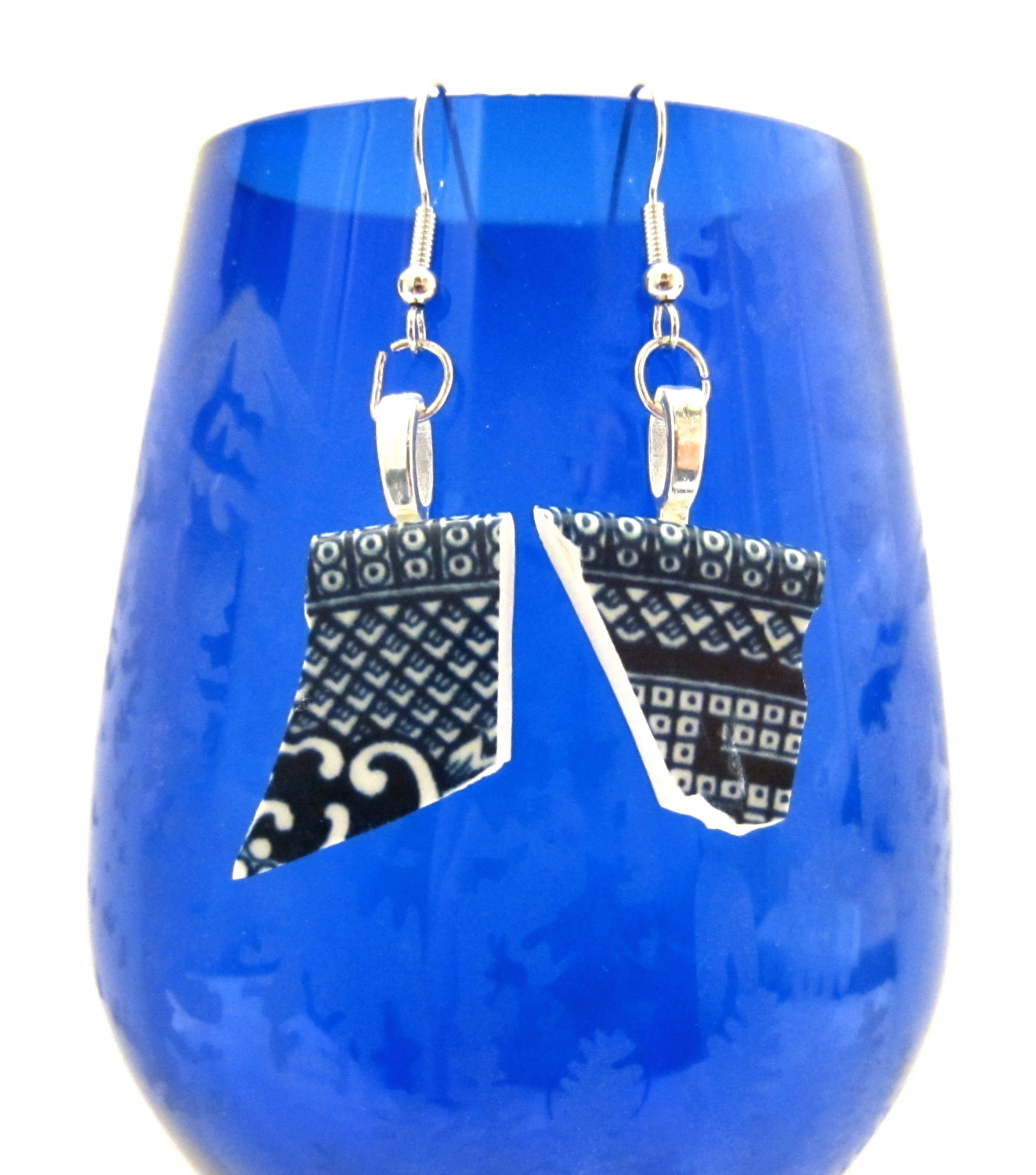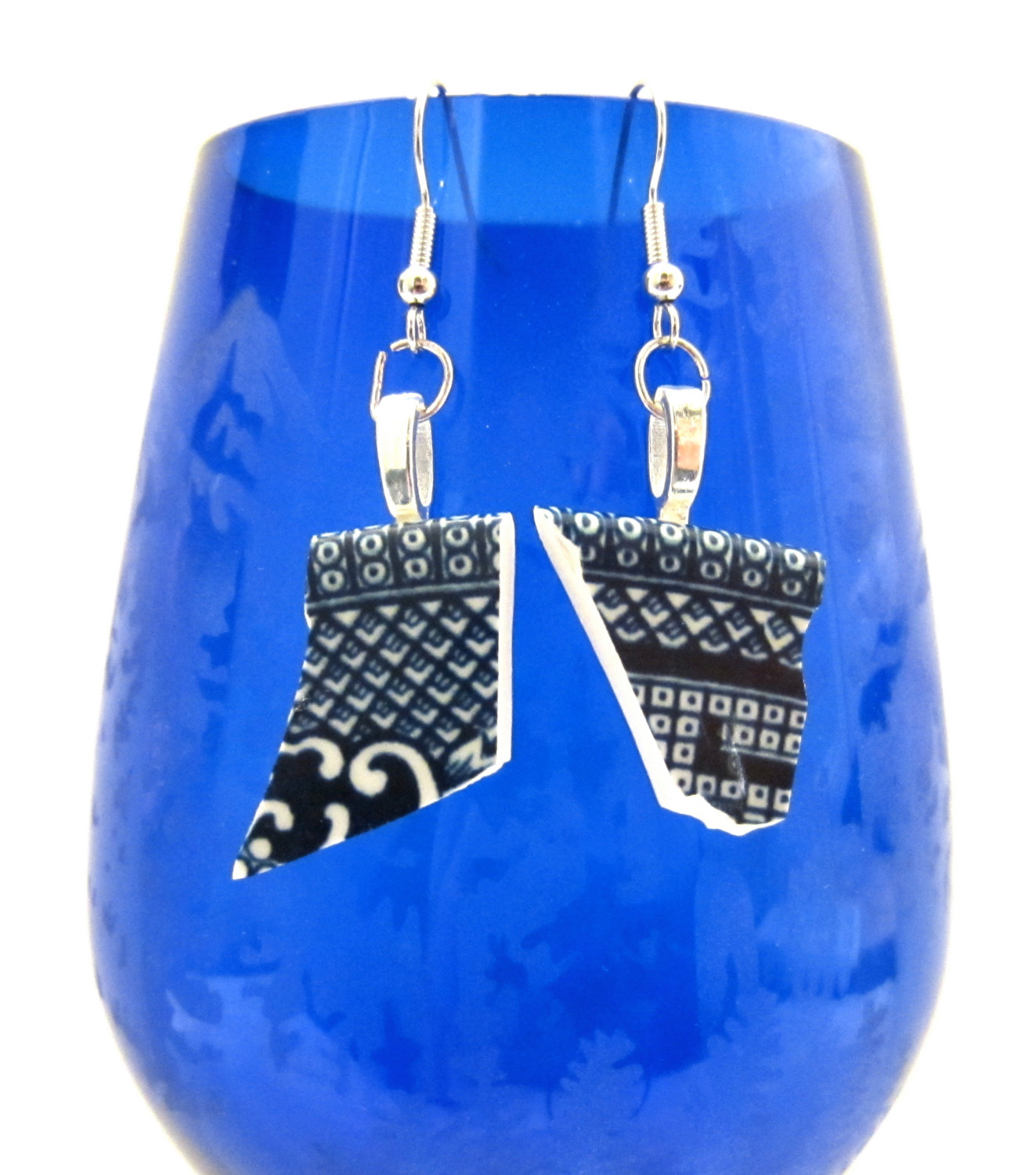 Recycled Pottery Shard Earrings inspired by an Archaeological Dig
These unique earrings are inspired by ming dynasty pottery shards. They are completely one-of-a-kind and would make a great gift for your girlfriend or mother - or anyone interested in wearable history or archaeology!
An added bonus of these earrings is that they are lightweight and could easily go with a wide range of outfits and styles. This is because the earrings are casual yet feature ornately drawn designs in a deep blue that goes with many colors.
The earrings are eco-friendly since they are made from re-used porcelain and affixed to silver earring hooks. The edges of the earrings are lined in silver and are each about 1.5 inches long including the porcelain and the silver hook.